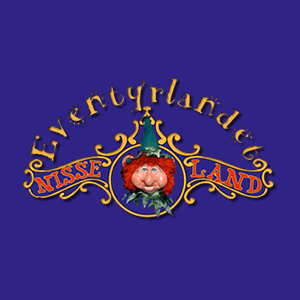 » Museum for elves and adventure – the great experience for the whole family – always worth a visit! «
In 1983, Nette Philipsen and John Roger started their niche company, as a silent protest against the fact that the department stores in Copenhagen no longer had mechanical Christmas exhibitions.
Instead, they distributed their own mechanical Christmas displays to the then new malls around the country. In the mid-nineties, they developed the concept of the world's largest mechanical Christmas show.
This concept was first presented in 1996 at Tivoli's Christmas market and became a huge success. Later, the Nordic region's largest amusement park "Liseberg" in Gothenburg and Spica in Sapporo, Japan, came on the list of exhibition venues for the unique, handmade, mechanical gnomes and adventurous scenes. In 2002, they opened the world's largest mechanical grazing land, at 1500 sqm. in the beautiful hilly Vestsjaelland near Mørkøv.
Cooper Webdesign helps Nisseland create graphic design and manipulation of images for their physical brochures, as well as preparation of the production itself. Subsequently, approx. 20,000 leaflets printed and distributed throughout West Zealand.
The process was done in such a way that Cooper Webdesign was sent the images to be used for the brochure. Next, we used Adobe FireWorks to manipulate images, clean images, add shadows, add Nisseland's font and then adjust into the finished CMYK template for the brochure. Pages were of very high quality and size, which meant that they could not be uploaded normally, but had to be sent via FTP. When the pages were finished, they were sent to the print shop, which provided the actual printout of the physical brochure and the finished product.
Europe's largest Nisseland is located in Holbæk municipality
LETS HAVE A TALK
Send us your informations, then we will contact you as soon as possible